Dear Guests,
Time may be an illusion. Be sure to celebrate Magic Hour.
The first Magic Hour begins on Monday, November 1st, at noon.
Bier specials, Haus cocktails, new snacks, a beautiful National Park, and so much magic to share.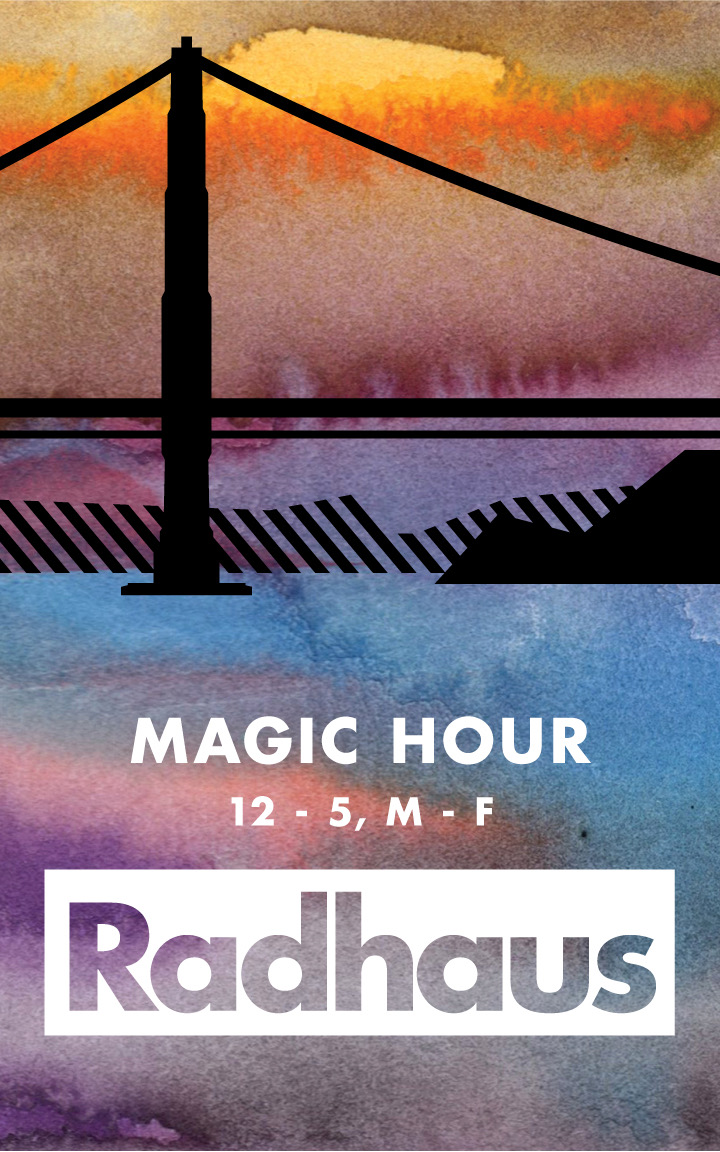 12 noon to 5 p.m., Monday - Friday.
Prost !!
The Radhaus Heart Department
Radhaus
Fort Mason National Park
2 Marina Blvd. San Francisco, Ca 94123
.
.
DISPATCH:
MAGIC HOUR
BACK