You are invited to a party.
Radhaus CX season end bash. This Sunday, December 19th at 5PM.
A full throttle weekend for cyclocross enthusiasts and merrymakers alike. We welcome you to join us and rejoice !!
Tremendous gratitude to the riders, partners, fans, friends, and supporters. We have specials, gifts, and surprises planned.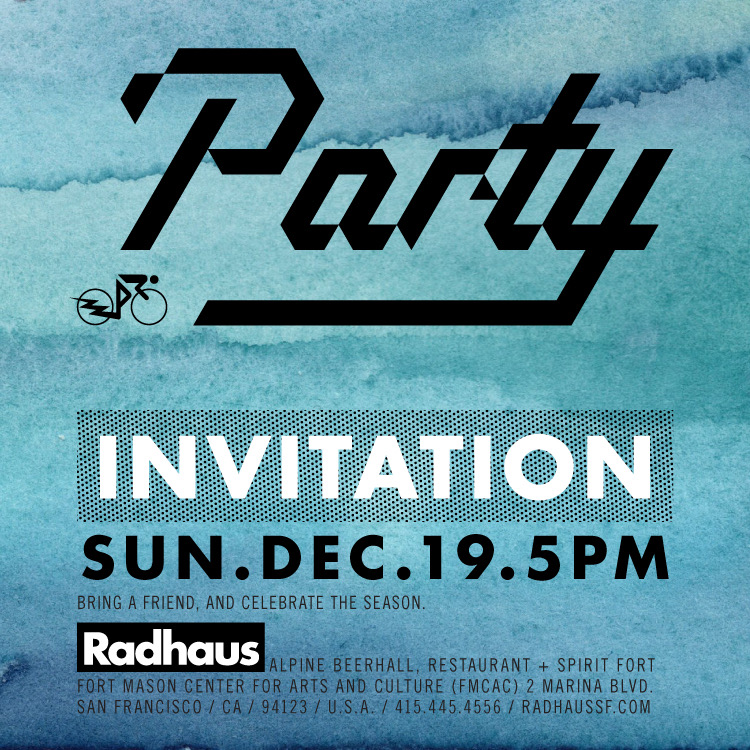 See you this Sunday.
Prost !!
Radhaus
Festivities Department
Fort Mason National Park
2 Marina Blvd. San Francisco, Ca 94123
.
.
DISPATCH:
RECONNAISSANCE BUREAU
BACK